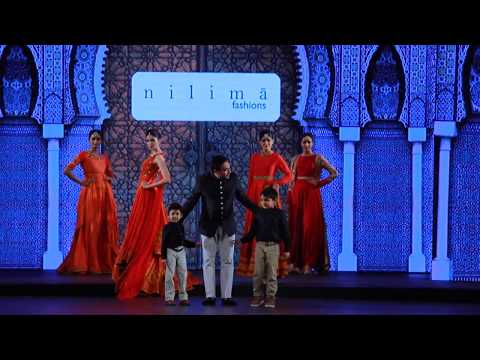 Kolkata Fashions Expo 2017
Taking a cue from the latest fashion trends, the thrilling fashion collection by Nilima Fashions brought the latest trends on the runaway on 4th August and 5th August, 2017 at Milan Mela, Kolkata. The collection presented there was embraced by the models who turned the heads of many towards them at the event. The fashionistas of the entire fashion edition pushed the boundary lines of trend with their outstanding creativity. The event gained the appreciation of many fashion lovers who were present there. The fashion showcase reached to a different level altogether.
Kolkata Fashion Expo 2016
An exciting collection by Nilima Fashions stole the limelight at this year's Kolkata Fashion Expo (KFE) 2016 which was held on 12th August at ITC Sonar, Kolkata. The collection of Nilima fashions donned by the top supermodels garnered a lot of interest from the audience as well as the front row celebs and who's who of the city. It also received mostly positive reviews from the fashion critiques who attended the event. All in all the event was a grand success and cemented the position of Nilima Fashions as one of the big shots in the fashion streets of Kolkata.